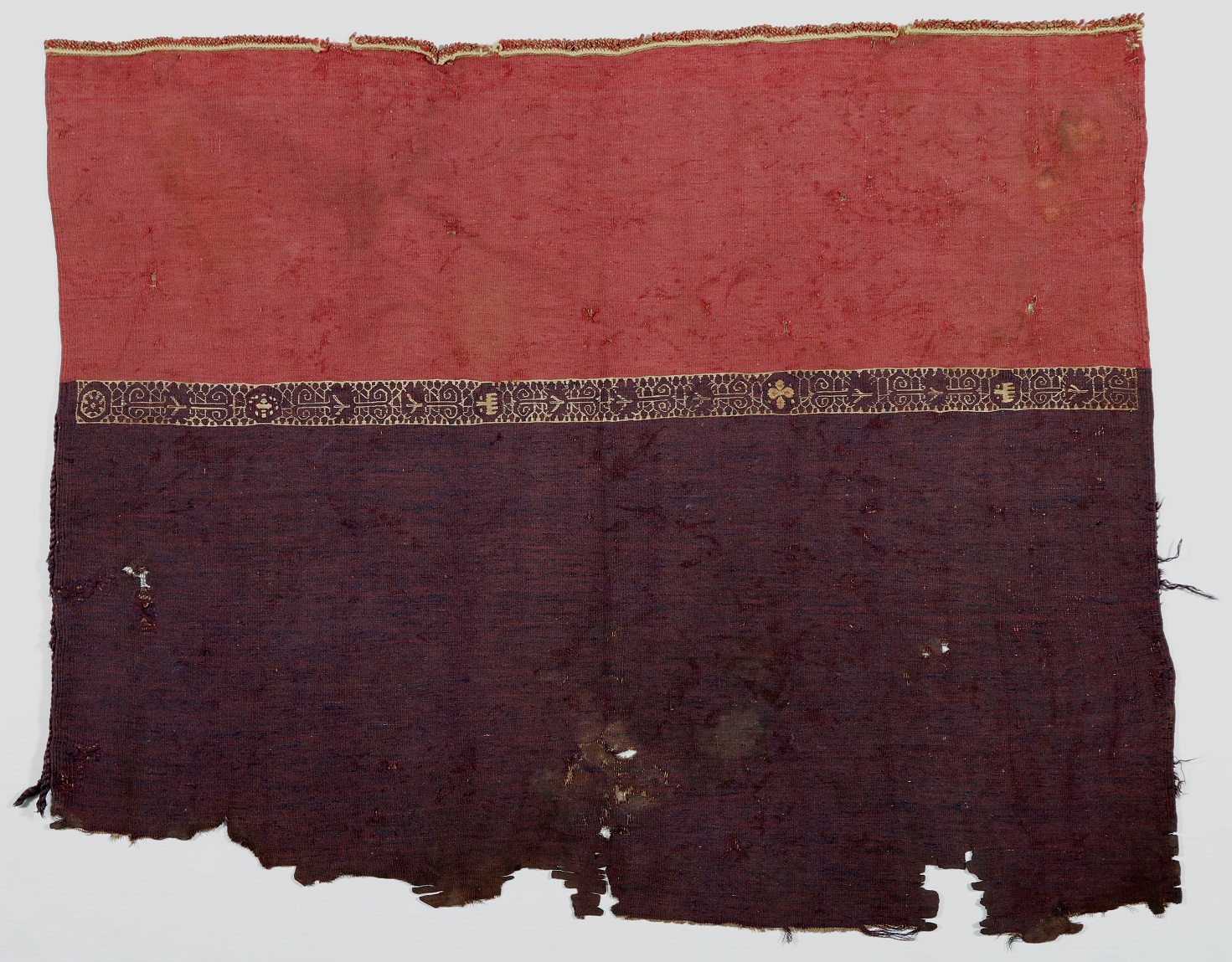 Two coloured surfaces, separated by a small band decorated with a frieze of ecru geometric motifs, spirals and stylised plants. The function of the textile is unclear. It might have been a furnishing fabric, since the colours and design are very similar an Etruscan sarcophagus cushion. A second hypothesis is that it might have been a shawl or head veil.
Dimensions:
Warp: 71 cm (+ 1 cm fringe), weft: 85.5 cm (selvedge to selvedge)
Comparisons:
Kunstsammlungen Chemnitz, inv. Ko F 21.
Provenance:
Collection Coptic textiles Fill-Trevisiol: donation
Location:
Musée royal de Mariemont
Woollen weave, decorated in flying thread
Weft:
red and purple (fleece dyed, red and blue wool spun together) wool S: 45/cm
Band:
slit tapestry, soumak
Selvedges:
3 units of 5, 5 and 3 warp yarns together; at one side, two twined cords are entered into the weave at the selvedge: 10 S yarns are kept together in the weave over 10 wefts then these yarns are folded and twined into a cord; function?; at the other side, remains of stitches and a cord?; short fringe starting border: short fringes/loops of 3 warp yarns each; S2Z khaki wool twining: twined around each loop; S4Z white wool: kind of blanket stitch around each loop