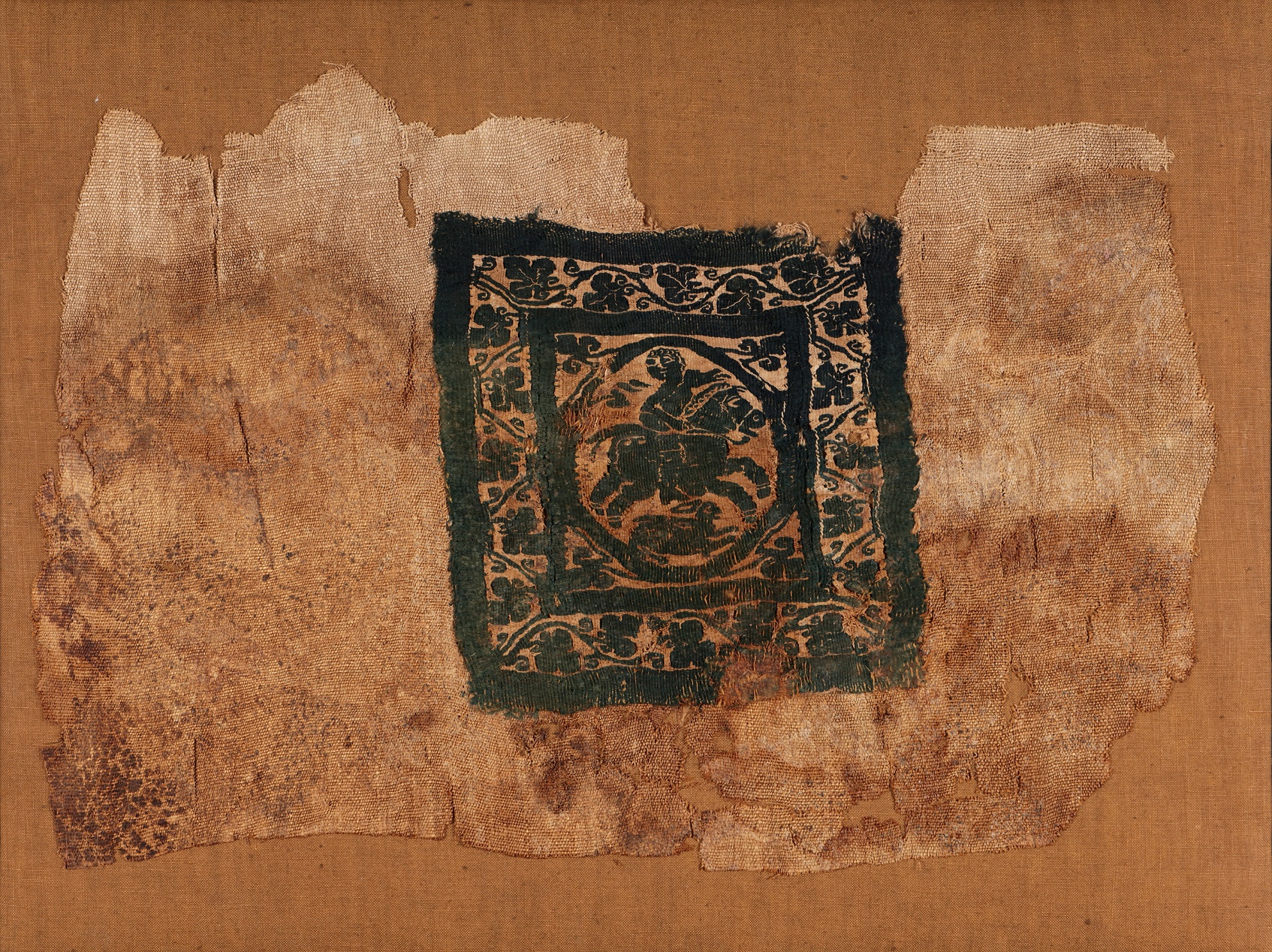 In the central square, surrounded by a wavy grapevine scroll, a medallion frames a horseman alertly turning on his mount, beneath which runs a hare taken in the hunt. Same clothe (?) as FT 48.
Dimensions:
Warp: 25.5 cm, weft: 37.5 cm
Comparisons:
V&A, London, inv. 1260-1888 (archer on horseback chasing a hare).
Hunting for hares, according to the teaching of the Greek Cynics, was a symbol of courage and guaranteed the hunters' immortality.
Provenance:
Collection Coptic textiles Fill-Trevisiol: donation
Location:
Musée royal de Mariemont
Woollen tapestry sewn onto a linen cloth
I. Ground weave
Warp:
natural-coloured linen S: 23/cm
Weft:
natural-coloured linen S: 11/cm
II. Tapestry areas
Warp:
natural-coloured wool 9/cm
Weft:
black wool S: +/- 60/cm; natural-coloured linen S: 55/cm
Sewing Yarn:
black wool S2Z and linen 2S
Special techniques:
slit tapestry, eccentric weft, flying thread brocading for details only, vertical weft; brocading