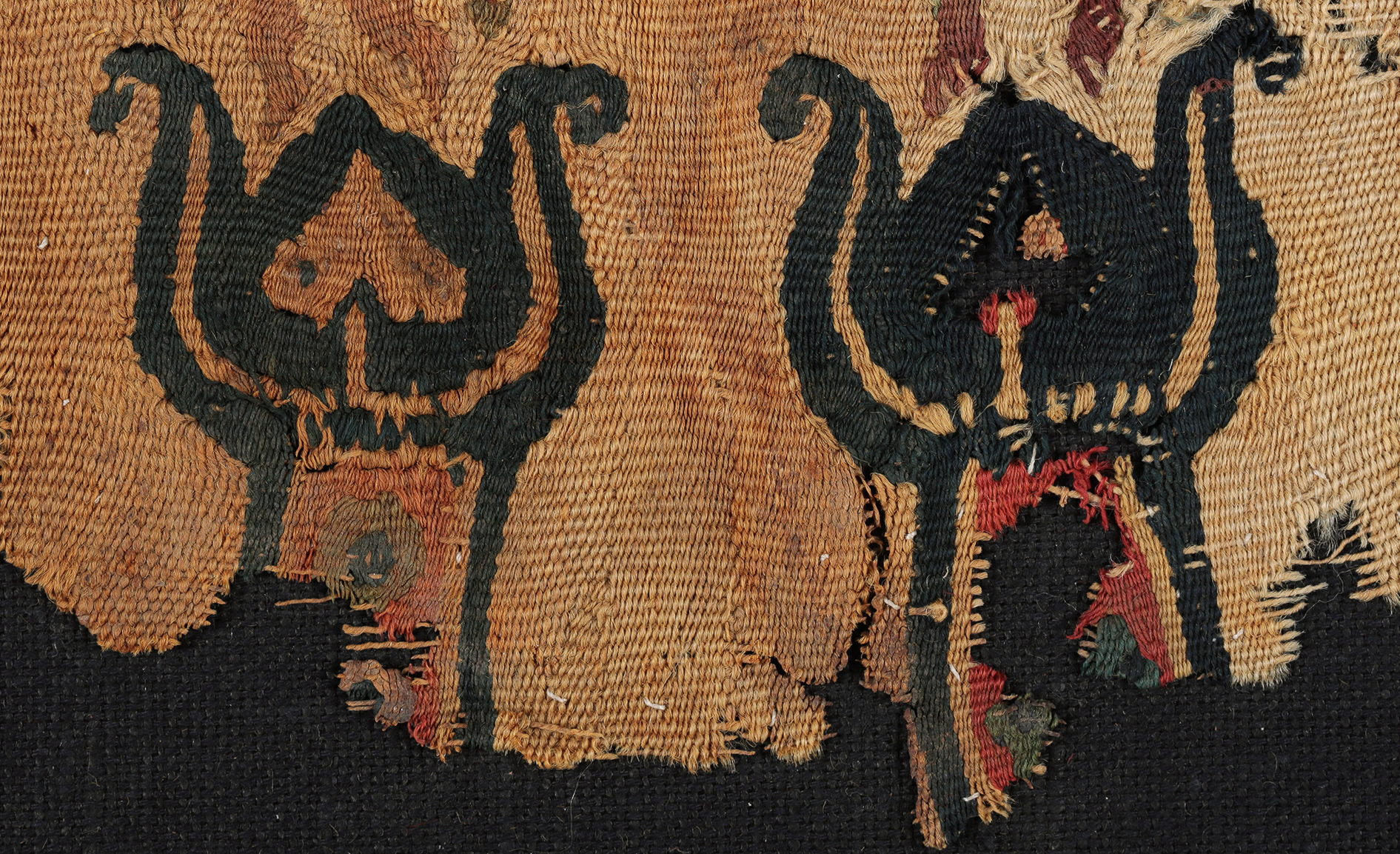 Above papyriform capitals on painted columns, still partially visible, are two nude standing figures, each holding an object (sistrum?) in their raised hands, a pose reminiscent of an orant. Two bands of colour – probably a mantle or a scarf – cross their torsos and fly out behind.
Dimensions:
Warp: 14 cm, weft: 15 cm
Comparisons:
Abegg-Stiftung, inv. 141: figures standing on detached columns (5).
Textile Museum, Washington, inv. 71.84: idem (3).
Provenance:
Collection Coptic textiles Fill-Trevisiol: donation
Location:
Musée royal de Mariemont
Woollen tapestry
I. Ground weave
Warp:
natural-coloured wool S: 8/cm
Weft:
natural-coloured wool S: 30/cm
II. Tapestry areas
Warp:
natural-coloured wool S: 8/cm
Weft:
blue, red, green and natural-coloured wool S: 30-36/cm
Special techniques:
slit tapestry, eccentric weft; tapestry is separately woven: lazy lines